Lego Toy Shop! Lots of Legos!
This post may contain affiliate links for products I recommend. If you click a link and buy something I may receive some compensation. This does not change the price you would pay.
Lego Toy Shop With Lots of Lego Toys for Sale
Legos are my favorite toy of all time because they can be almost any toy a child can imagine. I learned this when I was a very young mother. My son, like many children, was always asking me for toys when we went shopping.
Luckily he had started building incredible buildings and airplanes out of Legos when he was 2, so I would always just say, "Honey, you can make a better one out of Legos."
Sure enough we would go home, he would disappear for a few hours and bring in some fantastic toy he designed and built. This saved me so much money! And it was great for him in so many ways. Legos encourage problem solving skills, spatial skills, imagination, creativity, and thinking ahead.
Plus when your child gets bored as they always do, that's ok, just tear that Lego creation apart and make something new. Legos: Genius Invention!*
So this is my little Lego shop for Lego lovers and Lego shoppers. There are all kinds of Lego toys here, including new Legos as I find them for you, Legos on sale, and classic Lego building sets. Enjoy!
In a hurry? Click here for awesome Lego Bricks of all kinds!
*Disclaimer: If you happen to step on a Lego barefooted, you will not think they are a genius invention; more like the work of the devil. Be very careful if you live in a Lego house. And by careful, I mean, always wear shoes!
Personalized Lego Sign for Your Lego Fan
You can easily personalize this sign with your child's name.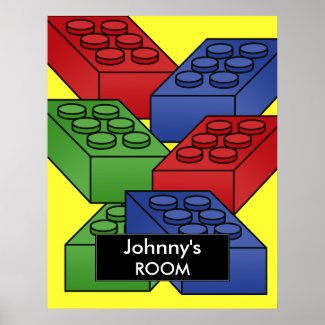 Deluxe Lego Building Set
Believe it or not, Legos used to come in basic sets and kids used their imaginations to make anything they dreamed of. Now it's way easier with all these Lego kits that have special parts and coded directions to make a special toy.
But this basic set of Legos still gives you all kinds of Lego blocks to build any number of amazing inventions. Even though I love Legos, I suppose some people might not. If you aren't sure yet, start off with this basic Lego set and see how they take to it. You can always buy more Legos later.
 LEGO Bricks & More Deluxe Brick Box #5508 (704 pieces)
 Lego Building Toys
Fun Lego Set that Includes Vehicles
Boys love this Lego set with lots of vehicle parts to make Lego vehicles. 
Manufacturer Description Excerpt: Including 2 male mini figures, wheels, workshop tools and lots of colour-coded basic elements, the ultimate Lego vehicle set is the perfect gateway to a world of cars, trucks, racing cars and more. Also includes a booklet containing easy-to-follow building instructions and inspirational ideas.
 LEGO Bricks and More Fun with Vehicles 4635


As a huge fan of Star Wars, I can see why they make so many Star Wars Legos. My son had every one of these that ever came out. I think blocks are wonderful toys, so I was glad to buy him more Legos any time he wanted. There are even more than what you see here. Click any box for more choices.
X Wing Starfighter
The Lego company must love Star Wars, as they make so many Star Wars Lego toys. I believe I still have the Lego parts to all of these Star Wars Lego sets. Not sure, as the can that holds them is a really big can that has thousands of Legos! I never worried about the cost of Legos, as they last forever and take the place of other toys.
 LEGO® Star Wars X-Wing Starfighter Spaceship with 4 Minifigures | 9493
Millennium Falcon
Yes, I have this one too. My son was a major fan. He wore his Luke Skywalker costume I made him for 5 years straight when it wasn't in the washing machine, if that gives you any idea. He finally outgrew it, even after numerous hem lettings, or pretty sure he would still be wearing it.

Manufacturer Description Excerpt: The numerous details on this modified Corellian Engineering Corporation YT-1300 freighter would impress even Luke Skywalker. Measuring more than 15 inches wide and 4 inches tall when completed, this model accurately depicts the famous Millennium Falcon, from its distinctive round shape to its right-hand cylindrical cockpit.
 LEGO® Star Wars Millennium Falcon w/ Darth Vader Luke Skywalker Han Solo | 7965
Starry Sky Print
Astronomy Print for Your Wall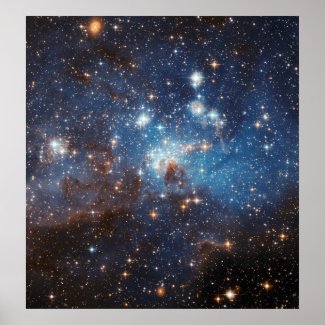 Hogwarts Castle
Harry Potter fans have it made. Lego loves Harry. This is but one of the wonderful Harry Potter Lego Toy Sets.
Manufacturer Description Excerpt: Magic and mystery haunt the halls of the Hogwarts(tm) Castle! The Dementors have the Hogwarts™ School of Witchcraft and Wizardry surrounded, and an epic battle between Harry Potter and Lord Voldemort is looming! Harry and Dumbledore face He Who Must Not Be Named while Professors McGonagall and Flitwick try to keep the school safe. Explore this essential Harry Potter set to discover incredible details like Dumbledore's office with sliding spiral staircase, the Slytherin and Gryffindor common rooms, and so much more!
 LEGO Harry Potter Hogwarts Castle
Harry Potter Poster
Harry Potter Memorabilia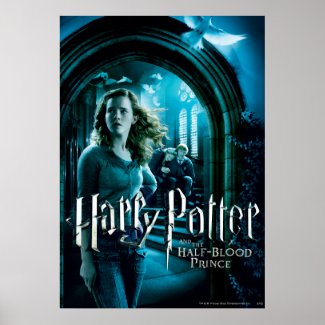 Lego Ninjago Epic Dragon Battle
Manufacturer Description Excerpt: Defeat the Great Devourer in the epic battle between good versus evil! The epic battle of good versus evil has begun! The Great Devourer has been awakened and threatens to devour the world of Ninjago.
 LEGO® NINJAGO® Epic Dragon Battle w/ 7 Minifigures & Accessories | 9450
Lego Ninjago Bike Chase Set
So many Ninjago Lego sets, it might be hard to choose!
 LEGO Ninjago Ninja Bike Chase 70600
Toy Story was another collaboration between Disney and Lego. There are even Duplo Lego sets for the really young children since the film was geared to younger children.
Toy Story Lego Set
Woody and the Gang are all here!
Manufacturer Description Excerpt: Now you can build Buzz Lightyear's arch-nemesis, the Evil Emperor Zurg! With his powerful sphere-shooting cannon and rotating waist, this poseable galactic overlord is more than ready to battle Buzz and his little green alien friend the next time they meet. Includes alien mini figure! Powerful sphere-shooting cannon! Emperor Zurg features a rotating waist!
 LEGO brand Toy Story Woody and Buzz Rescue (7590)
Toy Story Lego Sets

Disney Army men on patrol Toy Story Lego set. Features: Includes four minifigures: One carrying a gun, one doctor with a medical case, one with a metal detector, and one with a walkytalky and back pack Includes a buildable green army jeep A medical stretcher is also included Great addition to other Toy Story sets 90 pieces
 Disney Army Men on Patrol Toy Story Lego Set
Bikini Bottom SpongeBob Lego Set
SpongeBob and the neighbors are all at the Bikini cafe…
Manufacturer Description Excerpt: How's Squidward supposed to relax when SpongeBob's got a brand new toy – a bee-yoo-tiful cold shower? If that's not enough, Patrick's on hand with his boat and marshmallow launcher. If only they'd go inside SpongeBob's gadget-filled pineapple house and let Squidward enjoy a meal from his new grill in peace.
  More Spongebob Lego Sets
 LEGO SpongeBob SquarePants Krusty Krab Adventures
 Mega Bloks SpongeBob Krusty Krab Attack
Lego Links
Lots of Lego Information and Lego Photos
Some people take Lego crafting to a whole new level of art. I have found some great pictures of Lego creations, but the photos are all copyrighted, so I am providing links to them for you. Click on these links to see some amazing Lego art.
A Lego fan site about all things Lego.
Some truly genius Lego Creations.
Lego Corporate
Lego Creations that will knock you out.

Still searching for Legos ? Click here for awesome Lego Bricks of all kinds!


&
Note: The author may receive a commission from purchases made using links found in this article.