Best Telescopes for Kids and Adults
This post may contain affiliate links for products I recommend. If you click a link and buy something I may receive some compensation. This does not change the price you would pay.
Best Telescopes
Telescopes for Sale~Telescope Reviews
Buying a telescope can be a daunting experience especially if you are not really into astronomy yourself so you don't know what to look for.
So what's the best telescope for you? As a basic guide, the further you want to be able to see, the more money you have to spend. Beyond that, the better the optics, the more clear your views will be.
Of course many people just want to be able to get a better view of the moon, and a simple inexpensive telescope will be fine for them. But many people get hooked on astronomy and progress to more expensive telescopes and sometimes they sell their old ones so there are used telescopes available too. You can get some real bargains on used telescopes!

I've included many different types of telescopes here and categorized them by price. In each category, I have spotlighted first the most popular telescope in that price range and then a few other popular and best selling telescopes.
The categories are best telescopes for kids, best telescopes under $100, best telescopes under $500, best telescopes under $1000, and best computerized telescopes which are for serious astronomers.

Don't forget, if you spend more than $25, you can get free shipping!

See the Most Popular Telescopes Here.
Vivitar Telescope with Tripod
Best Bargain Telescope!
If you are looking for an absolute bargain telescope, this is the one. I am shocked at the price on this Vivitar telescope! Vivitar has really nice optical quality in their lenses for cameras and telescopes both. I'm a huge fan of Vivitar. They give a lot of quality for so little price anyway, but this is a true bargain. Under $35! Click the link to see how low it is! In my opinion, this is the best bargain telescope available.
 Vivitar Telescope with Tripod
Star Finder
Find All the Stars Easily
The Night Sky 40°-50° (Large) Star Finder
Best Telescopes for Kids
Telescopes for Beginners
The telescopes here are not toys.
If you are looking for toy telescopes
especially pirate telescopes,
Click Here
Celestron Kids 50TT Telescope
You know how it is with kids. They like to try things until they find what really interests them. So if you want to start with a real telescope, not a toy, but aren't sure if this is a passing trend or a long term hobby, this one is budget friendly but will provide a wonderful stargazing experience. If they get hooked on stargazing you can buy a more powerful telescope later.
 Celestron Kids 50tt Telescope
Best Telescopes for Children
Beginner Telescopes
 Celestron 21024 FirstScope Telescope
 GEERTOP 90X Portable Astronomical Refractor Tabletop Telescope, 360X50mm, For Kids Sky Star Gazing & Birds Watching
 TwinStar AstroMark 50mm 75x Power Refractor Telescope
 Black Twinstar 60mm Compact Kids Refractor Telescope
Best Telescopes Under $100
Celestron Powerseeker 50 Refractor Telescope
 Celestron PowerSeeker 50 AZ Refractor Telescope
Celestron Model 21037 PowerSeeker 70EQ Telescope
Best Telescopes Under $100
 Celestron PowerSeeker 70EQ Telescope
Barska Starwatcher Compact Refractor Telescope
Bargain Telescopes
 BARSKA Starwatcher 400x70mm Refractor Telescope w/ Tabletop Tripod & Carry Case
Whirlpool Galaxy M51 Poster
Astronomy Poster
Best Telescopes Under $500
Orion StarBlast 4.5 EQ Reflector – Telescope
The manufacturer says: Our compact, performance-packed Orion StarBlast 4.5 EQ Reflector telescope is a favorite of both beginners and expert astronomers alike. It combines the much-heralded Orion StarBlast 4.5-Inch wide-field (f/4.0) parabolic reflector optics with our sturdy EQ-1 equatorial tracking mount and adjustable-height tripod.
Then the manufacturer goes on to list all the technical details of this fantastic telescope but let me just say that a friend of ours has one of these and I love to look through it. He brings it to astronomy meetings. It's less than $215 too!
 Orion 09798 StarBlast 4.5 Equatorial Reflector Telescope, Metallic Green
Celestron 127EQ PowerSeeker Tripod Telescope
Popular Telescopes
 Celestron 127EQ PowerSeeker Telescope
Orion SkyScanner TableTop Reflector Telescope
 Orion 10015 StarBlast 4.5 Astro Reflector Telescope (Teal)
Best Telescopes Under $1000
Meade Personal Solar Telescope
The manufacturer says: Internal optical re-focusing mechanism provides compatibility with most conventional eyepiece lenses. Built in Sun finder.  Fully multi-coated doublet. Telescope body does not have moving or extending parts.
 Meade Instruments Personal Solar Telescope
Orion 9005 AstroView 120ST Equatorial
Refractor Telescope
Best Telescopes Under $1000
 Orion 9005 AstroView 120ST Equatorial Refractor Telescope
Orion CF Triplet Apochromatic Refractor Telescope
Popular Telescopes Under $1000
 Orion 9534 ED80T CF Triplet Apochromatic Refractor Telescope
Star Birth in the Lynx Arc
Astronomy Art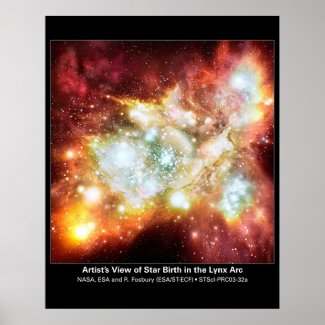 Artist's View of Star Birth in the Lynx Arc Posters
 by 
Space_Exploration
Print your own 
large posters
 at Zazzle
Best Computerized Telescopes
Celestron NexStar 6 SE Telescope
Computerized Telescope
This computerized telescope is under $1000! So much telescope for the money! See deep into space and track constellations or comets. Get a close up of the Moon, Saturn's rings, and the whole night sky in all its glorious beauty.
 Celestron NexStar 6 SE Telescope
Best Selling Computerized Telescopes
Both of these computerized telescopes are the most popular ones on Amazon right now. They are serious telescopes for serious astronomers, amateur or professional.
 Celestron NexStar 127SLT Mak Computerized Telescope (Black)
 Celestron CPC 800 XLT Computerized Telescope w/Tube and Tripod
How to Choose the Best Telescope for You
Finding the Best Telescope
If you've come this far and you're still undecided on the best telescope to buy, maybe a guide to the benefits of each type would make it easier. The best telescope is bound to be different for each person so if you would like to see a handy chart to help you decide on the best telescope for you, visit this one page chart which makes it easy to choose your best type of telescope.

Select the Best Telescope for You right here: Detailed chart all on one page to make it easy to choose the best telescope for you or the person you're buying for.
Pleiades Star Cluster Print
Astronomy Print
Pleiades Star Cluster Print
 by 
Galactica
Print your own 
large posters
 at Zazzle
Video of Space~Beautiful Constellations
ANNUAL METEOR SHOWERS
Every year the orbiting Earth encounters asteroid bands producing these breathtaking celestial showers.
Jan. 4 Quadrantids: Radiant–Bootes. Very short lived shower, less that one day. Variable rate, but generally around 60 per hour. Speed 41 kps and bluish color.
Jan. 16 Delta Cancrids: Radiant–just west of Beehive. Minor shower, rate about 4 per hour. Very swift.
Jan. 18 Coma Berenicids: Radiant–near Coma star cluster. Only one or two per hour, but among fastest meteors known–65 kps.
Feb. 26 Delta Leonids: Radiant–midway in Leo's back. Feb. 5 to Mar. 19 with peak in late Feb. 5 per hour at 24 kps.
Mar. 16 Corona-Australids: Radiant–16 hr 20 min, -48 deg. 5 to 7 per hour from Mar. 14 to Mar. 18.
Mar. 22 Camelopardalids: No definite peak, with only one per hour. Slowest meteors at 7 kps.
Mar. 22 March Geminids: Discovered in 1973 and confirmed in 1975. Rate generally about 40 per hour. Seem to be very slow meteors.
Apr. 4 Kappa Serpentids: Radiant–near Corona Borealis . 4 or 5 per hour from Apr. 1 to 7.
Apr. 7 Delta Draconids: Radiant–near Cepheus border. From Mar. 28 to Apr. 7. Slow meteors at about 5 per hour.
Apr. 10 Virginids: Radiant– near Gamma in bowl of Virgo. 20 per hour.
Apr. 15 April Fireballs: Radiant– between The Water Jar and Scutum, very erratic. From April 15 to 30 many bright bolides from Southeastern sky.
Apr. 17 Sigma Leonids: Radiant– at Leo Virgo border, actually has moved into Virgo in recent years. Weak shower of 1 to 2 per hour.
Apr. 22 Lyrids: Radiant– near Vega. 15 per hour, bright and long lasting meteors. From Comet Thatcher.
April 25 Mu Virginids: Radiant–near Libra. 7 to 10 per hour of medium speed meteors.
Apr. 28 Alpha Bootids: Radiant– near Arcturus. From Apr. 14 to May 13. Slow meteors with fine trails.
May 1 Phi Bootids: Radiant–near Hercules. From Apr. 16 to May 12. 6 per hour.
May 3 Alpha Scorpiids: Radiant– Near Antares. From Apr. 16 to May 9.
May 4 Eta Aquarids: Radiant– near Water Jar. From Apr. 21 to May 12. 21 per hour, yellow with bright trails. Comet Halley debris.
June 3 Tau Herculids: Radiant–near Corona Borealis. About a month long, 15 per hour max, most quite faint.
June 5 Scorpiids: Radiant–near Ophiuchus. 20 per hour with some fireballs.
June 7 Arietids: About 30 per hour. Slow moving with some fireballs.
June 13 Ophiuchids: Radiant– near Scorpius. Only 3 per hour but fast moving bolides are common. Duration–25 days
June 16 June Lyrids: Radiant–near Vega. Another part of May Lyrid meteor stream. 15 per hour, faint blue meteors.
June 20 Ophiuchids: Radiant– near Sagitarrius. Rate varies from 8 to 20, with occaisionally many more.
June 30 June Draconids: Radiant–near handle of Big Dipper. Rate varies from 10 to 100 per hour. Pons-Winnecke Comet is parent.
July 28 Delta Aquarids: Radiant–near Capricornus. 25 per hour, slow (24 kps) with yellow trails. Duration–40 days
July 30 Capricornids: Radiant–near Aquarius. Tough to tell these from Delta Aquarids. 10 to 35 per hour with bolides.
Aug 10 Perseids: Radiant–near Double cluster. 50 to 100 per hour, yellow with trails and bolides. The best modern dependable shower. Duration–5 days.
Aug 20 Kappa Cygnids: Radiant–near Deneb. 12 per hour with many fireballs. Duration–15 days.
Aug 31 Andromedids: Radiant– near Cassiopeia. Occaisionally spectacular, usually 20 per hour. Some red fireballs with trails. Biela's Comet parent.
Sept 23 Alpha Aurigids: Radiant– near Capella. 12 per hour, fast with trails.
Oct 7 Piscids: Radiant–near Aries. 15 per hour at 28 kps.
Oct 9 Draconids: Raidiant–near Hercules. Spectacular when comet Giacobinni-Zinner passes near Earth. 200 per hour when comet is close is not uncommon, 1000 per hour sometimes.
Oct 20 Orionids: Radiant–near Taurus. 30 per hour, fast (67 kps) often in colors with long trails. Duration–8 days
Nov. 5 Taurids: Radiant–near Pleaides. 10 per hour with many fireballs. Debris from comet Encke. Duration–45 days.
Nov. 12 Pegasids: Radiant–Near Square. from Oct. 10 to late Nov., 10 per hour, used to be spectacular.
Nov 17 Leonids: Radiant–near Sickle. Most spectacular of modern showers. 1966 saw 500,000 per hour– 140 per second. Comet Temple–Tuttle is parent. 20 per hour between 33 year shows, fastest known at 71 kps. Duration–4 days.
Dec. 10 Monocerids: Radiant– near Gemini. 12 per hour.
Dec. 11 Sigma Hydrids: Radiant–near Head. 12 per hour, fast.
Dec. 14 Geminids: Radiant–near Castor. 60 per hour, many bright, white but few trails. Icarus, the Earth-crossing astroid seems to be the parent. Duration–6 days.
Dec. 14 Leo Minorids: 10 per hour, somewhat faint. Discovered by amateurs in 1971.
Dec. 20 Delta Arietids: 12 per hour, must view in early evening, before radiant sets.
Dec. 22 Ursids: Radiant–Little Dipper Bowl. Medium speed, 20 per hour, many with bright trails. Duration–2 days
Source: ftp://nic.funet.fi/pub/astro/dbases/stars/potporri.txt
  Celestial News
What is Wasp-17 and Why is it So Special?
Wasp-17 is a newly discovered planet as  August 13, 2009! Why is it so special? Because it defies the laws of physics that apply to every other planet that we know of in existence throughout the universe…and for another, it is about twice the size of Jupiter!
The amazing thing is, planets orbit in the same direction as their star. All planets. Everywhere in the Universe. Except one: Wasp-17!
Well August 13, 2009 was an awesome celestial event, the discovery of an anomaly planet! This will have astrophysics professors scrambling to explain how this could have happened for years!
********************************************************************
Some Celestial Posters for Star Lovers
 NASA Andromeda Galaxy Space Hi Gloss Poster
 Spiral Galaxy Planet Space Nebula Stars Constellation Inspirational Decorative Poster Print
 Space Poster of the Cassiopeia Supernova
 36
 Star Cluster NGC 2074 in the Large Magellanic Cloud Hi Gloss Space Poster
 galaxies nebulae stars universe POSTER 24X36 outer space SPECTACULAR IMAGE
Note: The author my receive a commission from purchases made using links found in this article.